Television series finales have the power to leave viewers with a mix of emotions – sadness, satisfaction, and sometimes even a longing for more. They mark the end of a journey that we have embarked upon with our favorite characters. Some finales, however, manage to leave us grinning from ear to ear, tying up loose ends and delivering closure in the most satisfying way. In this article, we take a viewer's perspective on TV series finales that leave us with a smile on our faces!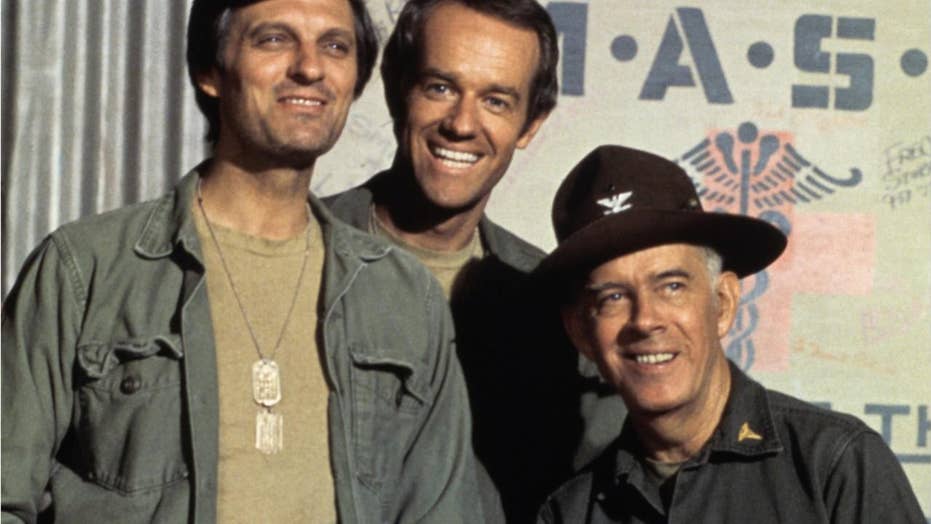 Bidding Farewell: TV Series Finales that Leave us Grinning!
The Office:

As we bid adieu to Dunder Mifflin and its beloved employees, "The Office" finale perfectly captured the essence of this mockumentary sitcom. With heartfelt goodbyes and a delightful reunion, it left us grinning like proud parents, cherishing the friendships formed over the years.

Parks and Recreation:

The final season of "Parks and Recreation" took us on a rollercoaster ride of emotions, but the series finale left us with pure joy. It fast-forwarded to the future and showed us the immense impact the characters had on each other's lives. Seeing their dreams come true and witnessing their unwavering friendship filled us with happiness.

Friends:

"Friends" undoubtedly holds a special place in our hearts, so bidding farewell to this beloved sitcom was bittersweet. However, the series finale beautifully wrapped up the lives of our favorite group of friends, giving us a glimpse of their future and reminding us that no matter what, they will always be there for each other.
An Enthralling Ride: Unraveling TV Series Endings with Delight!
Breaking Bad:

"Breaking Bad" took us on an intense and thrilling journey, and its finale was no exception. With an ending that stayed true to the show's dark and twisted nature, it left us in awe. The satisfying conclusion to Walter White's story, full of poetic justice, left us exhilarated and contemplating the consequences of his actions.

The Sopranos:

"The Sopranos" finale left viewers on the edge of their seats, with its ambiguous ending sparking countless debates. Though it left us wanting more, the open-ended nature of the finale allowed us to imagine the fate of the characters. This enigmatic conclusion left us captivated and discussing theories long after the final credits rolled.

Lost:

"Lost" took us on a captivating journey filled with mysteries and complex characters. While the series finale left some viewers divided, it undeniably provided closure and a sense of resolution. It reminded us that the real beauty lies in the connections we make and the impact we have on each other's lives.
Unforgettable Goodbyes: The Final Wrap that Leaves us Begging for More!
Breaking Bad:

"Breaking Bad" finds itself on this list once again because, despite the show's thrilling conclusion, it also left us with a lingering desire for more. The complex characters and their morally gray choices were so compelling that we found ourselves yearning for additional stories set in this captivating universe.

The Good Place:

"The Good Place" finale left us with a profound sense of fulfillment and a tinge of sadness. This thought-provoking and heartwarming comedy managed to provide closure for its characters while delivering a powerful message about the importance of growth, redemption, and the beauty of imperfection.

Avatar: The Last Airbender:

"Avatar: The Last Airbender" concluded its epic tale with an unforgettable finale that showcased the growth of its characters and their unwavering determination. It left us begging for more adventures in this captivating world, eager to witness the continued evolution of the beloved characters we had grown to love.

Viewership 150 million Rating 109 Share 17 Date May 16 1995 TV legend Carroll O39Connor starred in the tensionfilled dramatic TV series quotIn the Heat of the Nightquot based on the Oscarwinning 1967 film and 1965 novel of the same name as Chief Bill Gillespie a smalltown police chief in the American South who later becomes sheriff of the countyGood Trouble Season 5 Spring Finale Freeform 10 pm Snowfall Season 4 Finale FX 10 pm Thursday April 22 Hell39s Kitchen Season 19 Finale Fox 8 pmTVLine counts down the Top 30 TV series finales of all time including quotLostquot quotBetter Call Saulquot quotFriendsquot quotFringequot and many moreThe series finale of MASH was the mostwatched American TV broadcast in history until the 2010 Superbowl with its final episode Goodbye Farewell and

Amen attracting a staggering 105 So when a show ends well its an accomplishment The list of shows that Wrap up better than that the truly great endings is a short one Here is our list of the 15 best TV finales of all time ranked in order of greatness Warning Spoilers ahead 15 Lost 2010 22 Justified Justified The Promise didnt strive for a huge climactic finale It worked because it stayed true to the series which made a name for itself by tackling big 22 Cheers Season 11 Episode 26 One For the Road Cheers journey from being almost canceled in season 1 to becoming a ratings champion in later seasons was concluded with one of the mostwatched TV series finales of all time One for the Road was 70 minutes long without commercials although the episode would later be split in 19 Series Finales

From 2021 Graded With over 80 shows having ended this year we definitely said goodbye to many many comedies and dramas in 2021 But not every single one of them was intended
TV series finales have the power to leave an indelible mark on viewers, and the ones that leave us grinning are truly special. From heartfelt goodbyes to thrilling revelations, these finales provide closure and remind us of the incredible impact these shows have had on our lives. Whether they tie up loose ends or leave us wanting more, these final wraps are a testament to the artistry and storytelling prowess of the creators. So next time you find yourself reaching the end of a beloved series, remember that it's not goodbye forever, but rather a chance to celebrate the incredible journey you've taken with these characters.